QRP Labs LimeSDR Enclosure.
Posted on: March 27, 2018, in
All
,
Ham Radio - SDR
I recently got a
LimeSDR
board and also bought a
QRP Labs
case for it. The QRP Labs case brings all the RF connectors out to the front and rear panels and also includes heatsinks for the chips and a case fan.
Assembly instructions are
here.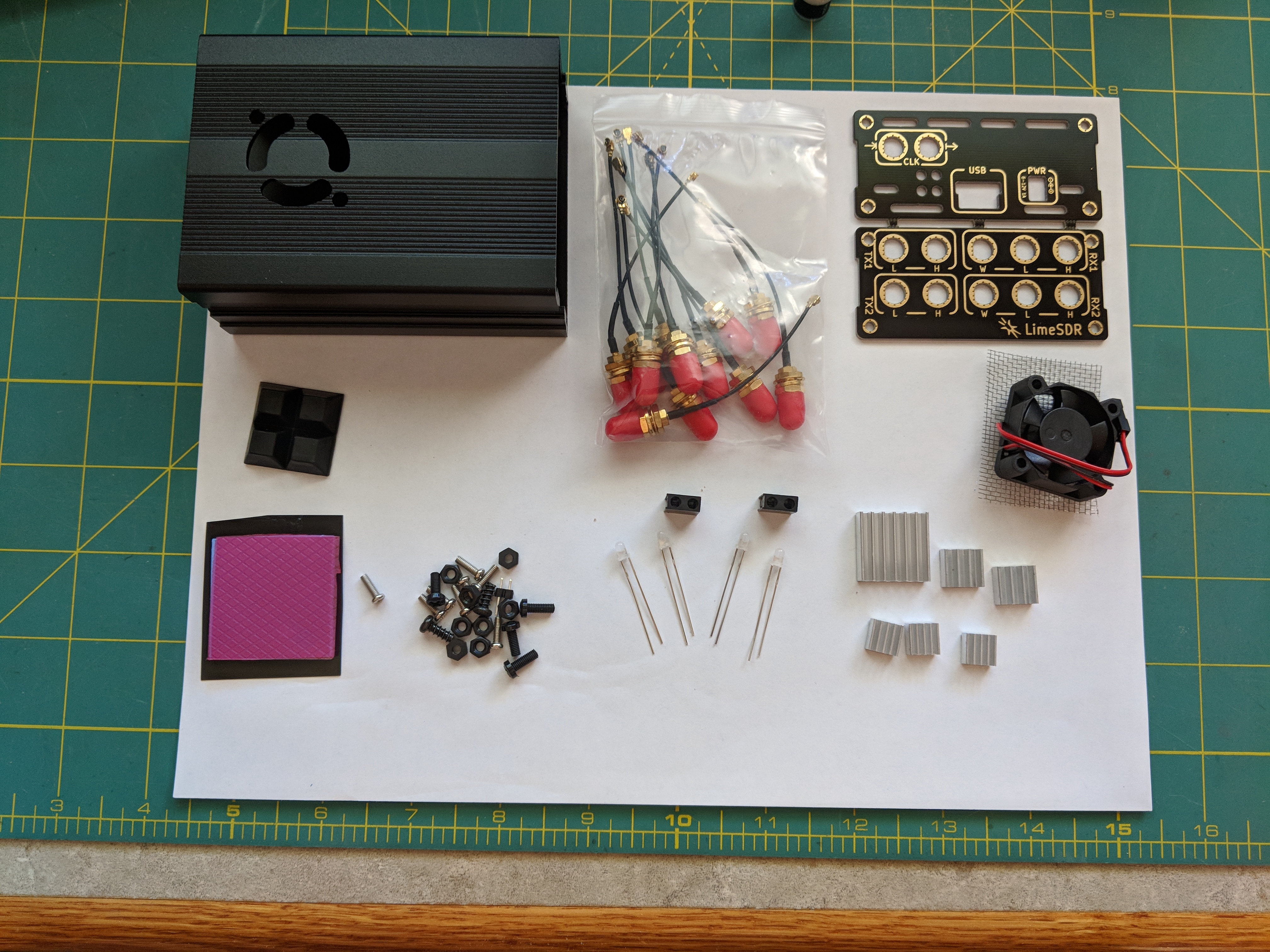 .
Parts list:
12pcs SMA to U.FL pigtails
aluminium shell bottom (4 holes)
aluminium shell top (fan cutout, 2 holes)
4 rubber pads
4 plastic screws
8 plastic nuts
fan 30x30 5v with mesh
pinheader
heatpad (1pcs, cut later into more pcs)
6pcs heatsinks (1x + 2x + 3x)
PCB panel (front, rear)
8 panel screws
4 bicolor LEDs
2 LED holders
Software: There are four software packages that I use with the LimeSDR as well as the LimeSuite from Myraid RF.
Users especially Hams should consider the HF mod https://wiki.myriadrf.org/LimeSDR_HF_Performance
---